About Us:
ANAYA SALT CRAFTS IS PAKISTAN\'S ONLY ISO 9001-2008 CERTIFIED COMPANY for Himalayan Salt Products.
We are Anaya Salt Crafts
Top Manufacturing & Exporting Company of Pakistan
offering Quality Himalayan Salt Products,for the customer's satisfaction. Being closer to the source of Himalayan rock salt mountain range, we have unique advantage in getting excellent quality and a continuous supply of salt. Once this salt reaches in our factory, it is sorted, cleaned, washed & built into many different shapes and sizes. Custom
rock salt shapes can be made to order
and we also have numerous shapes rock salt lamps, tea light holder, bath salts etc.
Our mission is to provide our
valuable customers variety of quality products
as quick as possible & we ensure our best effort to provide customer services. We look forward to a rapid growth in our unique range of
handy craft products
because of overwhelming response from our precious customers, whereas we ensure to keep their confidence in the long run through the provision of our high quality
services and feedback
.
Â
What we Offer:
We provide
All ranges of Himalayan Natural Salt Products
at
competitive prices
with Quality of customer care services.
Our Products Range Includes, Natural Salt Lamps, Crafted Salt Lamps, Fancy Flower and Animal Salt Lamps, Rock Salt Tea lights and Candle Holders, Rock Salt Tiles and Sauna Rooms, Bath Salts, Massaging Soaps, Edible Salt (
Table Salt), Cooking Salt, Industrial Salt, Animals Licking Salt, and Etc.
Â
Himalayan Salt Introduction:
Himalayan Pink salt, packed full of minerals, tasty and healthy salt for your salt shaker.
Himalayan pink salt isn\'t any normal salt. It contains 84 minerals and trace elements that are highly beneficial for the body including magnesium, calcium, copper, potassium and iron, according to the website The Greater Green. "Regular consumption of Himalayan pink salt provides essential minerals, trace elements, balances electrolytes, supports proper nutrient absorption, eliminates toxins, balances the body\'s pH, normalizes blood pressure, and increases circulation and conductivity,".
Himalayan salt\'s unique structure also stores vibrational energy. All of the crystal salt\'s inherent minerals and trace elements are available in colloidal form -- meaning they are so small your cells can readily absorb them.
Himalayan Fancy Salt Lamps:
Reduce electromagnetic pollution in your home. A fresh, clean smelling home. Increases concentration. A natural, healthy mood elevator. Helps with asthma, and upper respiratory problems.
Cleaner, more purified air. Natural aid in treatment for various illnesses, including Allergies, migraines, rheumatism and high blood pressure..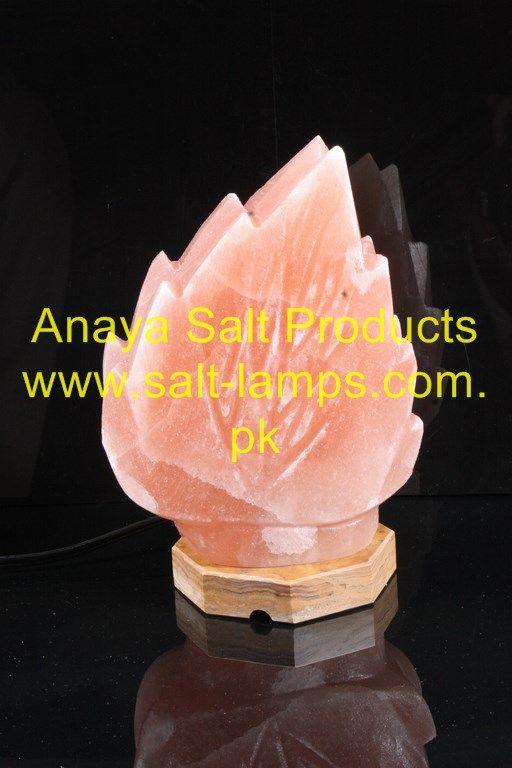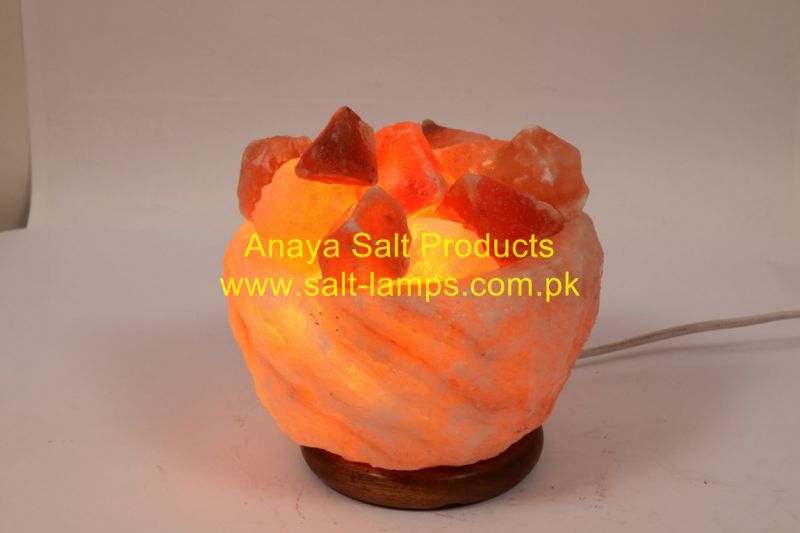 Custom Shapes and Designs:
We also make
custom shapes
and designs according to the
given dimensions.
Our experienced crafters make Salt lamps
exactly to the given diagrams
. You can add one of yours in the great variety of different beautiful shapes of Salt lamps and Candle holders
Packaging:Â
Standard quality carton boxes with polythene wrapping. We also pack Salt lamps & all other products in Customers Brand Boxes. Labeling is also offered. Pallets & containers available.