Â
About Us:
ANAYA SALT CRAFTS IS PAKISTAN\'S ONLY ISO 9001-2008 CERTIFIED COMPANY for Himalayan Salt Products.
Â
We are Anaya Salt Crafts
Top Manufacturing & Exporting Company of Pakistan
offering Quality Himalayan Salt Products,for the customer's satisfaction. Being closer to the source of Himalayan rock salt mountain range, we have unique advantage in getting excellent quality and a continuous supply of salt. Once this salt reaches in our factory, it is sorted, cleaned, washed & built into many different shapes and sizes. Custom
rock salt shapes can be made to order
and we also have numerous shapes rock salt lamps, tea light holder, bath salts etc.
Inspired by the
simple beauty of nature
, we create natural products that are beautifully simple. Products made with passion and purpose. We're passionate about our power to change the world
"one act at a time."
Because the small act of choosing products we use every day can make a big difference. Our artisan Salt crystal lamps, organic beauty, healthful gourmet and green home aids are holistic lifestyle essentials that work synergistically to
promote vibrant health
. But we're just as passionate about doing good as we are about looking and feeling good. Products also promote vibrant communities and a
healthier environment
. And that\'s something we can all feel passionate about...
Our Products:
We provide
All ranges of Himalayan Natural Salt Products
at
competitive prices
with Quality of customer care services.
Our Products Range Includes, Natural Salt Lamps, Crafted Salt Lamps, Fancy Flower and Animal Salt Lamps, Rock Salt Tea lights and Candle Holders, Rock Salt Tiles and Sauna Rooms, Bath Salts, Massaging Soaps, Edible Salt (
Table Salt), Cooking Salt, Industrial Salt, Animals Licking Salt, and Etc.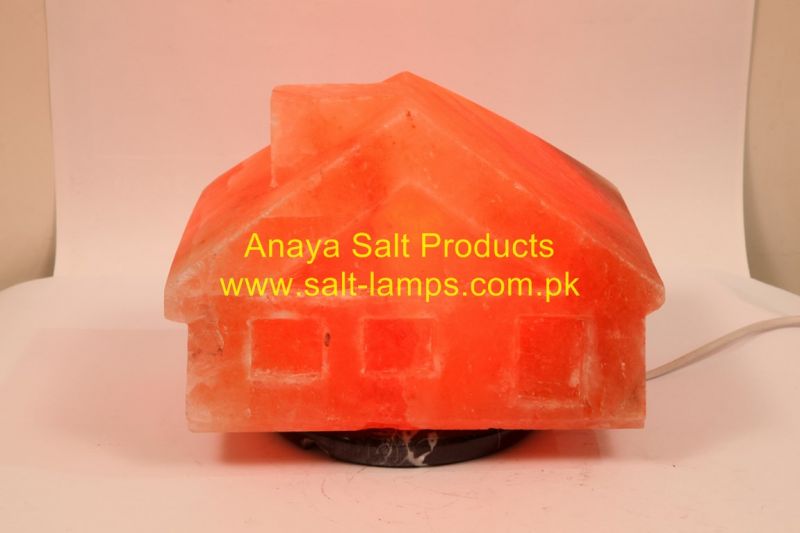 Himalayan Salt Introduction:
The Himalayan Mountains weren\'t always there. At one time this chunk of real estate was on the bottom of the ocean some 250 million years ago. Around that time, India was moving towards Asia and collided with it. The two land masses converged pushing the ocean floor upward as the ocean floor raised a large salt lake formed. Eventually, water evaporated and left massive amounts of salt behind. This became the great Salt Range in India and Pakistan. This crystal salt contains minerals and trace elements in proportion common to that particular region. Himalayan salt comes from deep within the Himalayan Mountains. Essentially it is a marine fossil salt that is believed to be 100 percent natural and unpolluted. Other than a light water washing, the crystal salt is unrefined. This salt has a sublime flavor with a crunchy texture that can be used raw and cooked.
Crystal salt deposits are found around the world and are the product of ancient oceans. So, crystal salts are all similar in structure and mineral content however, they can vary slightly in certain mineral content depending on their particular location. Even so, a location may produce different concentrations of minerals depending on the layer they were collected from. There are veins of color through the crystal salt that clearly indicate differences in composition. Some of these veins contain clay and other impurities. For that reason, crystal salt blocks are manually selected, inspected, and then crushed for human consumption. Small blocks are chosen, washed, and then sun-dried. Once the crystal salt is dried, it is hammered to create various size particles. The salt is then separated into coarse and fine salt.
Himalayan Flower Salt Lamps:
R
educe electromagnetic pollution in your home. A fresh, clean smelling home. Increases concentration. A natural, healthy mood elevator. Helps with asthma, and upper respiratory problems.
Cleaner, more purified air. Natural aid in treatment for various illnesses, including Allergies, migraines, rheumatism and high blood pressure...
Â
Custom Shapes and Designs:
We also make
custom shapes
and designs according to the
given dimensions.
Our experienced crafters make Salt lamps
exactly to the given diagrams
. You can add one of yours in the great variety of different beautiful shapes of Salt lamps and Candle holders
Packaging:
 Standard quality carton boxes with polythene wrapping. We also pack Salt lamps & all other products in Customers Brand Boxes. Labeling is also offered. Pallets & containers available.