Crafted Salt Lamps
These are the most common shapes of the salt lamps we produce.
In this category, Lamps are crafted with the machines by experienced crafters.
So this is the why that most of the lamps come in the same size and shape comparing to natural shapes. Although the machines used are not digital, an experienced crafter is needed to shape them in a regular size. Here some of the shapes are displayed
. If you are looking for any other which is not here, please do not hesitate to contact us.

Our accuracy is up to 90%in shapes and weight categories.Salt Lamps are designed to be used indoors and should not be used in any room where there isexcess humidity, such as a bathrooms etc. Non-illuminated crystals (cool Salt Crystal, underground Salt Mines) produce Negative Ionizing effect, however the Salt Lamps which are illuminated from inside with a lamp (warm Salt Crystal) produces and emits a higher number of Negative Ions and delivers a more efficient Ionizing Effect.

Today, the health benefits of Negative Ionizes are well recognized all over the world. While most ionizes on the market are man-made machines, the Salt Lamps are a beautiful, less costly, maintenance free, natural alternative of Mother Nature\'s to improve air quality. With time, the Salt Crystal Lamps will not reduce in size, color or shape, and will not loose weight, orr ionizing effect.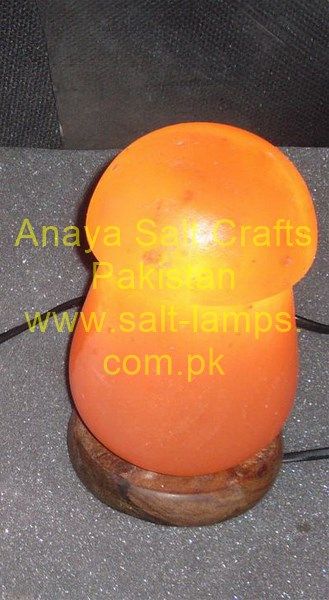 What We Offer

We provide all ranges of Himalayan Natural Salt products at competitive prices with Quality of customer care services. Our Products Range Includes,Natural Salt Lamps, Crafted Salt Lamps, Fancy Flower and Animal Salt Lamps, Rock Salt Tea lights and Candle Holders, Rock Salt Tiles and Sauna Rooms, Bath Salts, Massaging Soaps, Edible Salt (Table Salt), Cooking Salt, Industrial Salt, Animals Licking Salt, and Etc.

We invite you to compare our quality of work on these stones and find the difference. Our salt lamps can be shipped any where in the world and are suitable for use anywhere in the house. Try yours in the bedroom, living room, dining room, hallway, meditation room, or anywhere else even in child's room. Consider placing one near your television or computer. It even helps improve the quality of air around smokers.

We also make custom shapes and designs according to the given dimensions. Our experienced crafters make Salt lamps exactly to the given diagrams. You can add one of yours in the great variety of different beautiful shapes of Salt lamps and Candle holders.

Anaya Salt Crafts management will appreciate and encourage your ideas and suggestions in order to accommodate its valuable clients at its best and to find measures to build more peaceful and prosperous relations. If you have any query or need more information, please feel free to contact us by simply