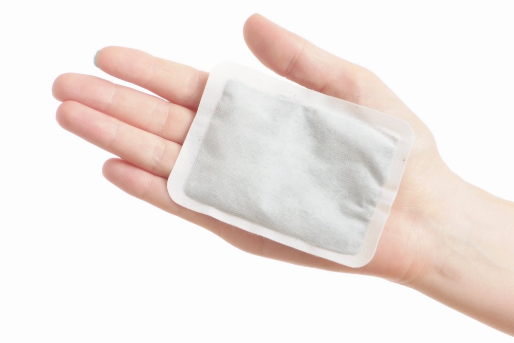 The product is made up of 3 parts: heating material, adhesive layer and the non-woven fabrics bag. There 2 types of sizes, the bigger one is 10cm*13cm, the smaller one 
is 7cm*9cm. The heating material is inside the nonwoven fabrics bag. The adhesive layer 
is used to apply the warmer pad to your clothes. Heating material is a mixture made up of 
iron, activated carbon, mineral salt and   water. When the mixture meets oxygen in the air, 
it can give out hear. Nonwoven fabrics bag's feature is high air permeability, and can prevent 
leakage. The high quality adhesive layer can apply to the clothes firmly when you use it, and 
can easily remove easily, will never dirty your clothes.