Available products: D2, D6, BIODIESEL, EN590, DIESEL 10PPM & 50PPM, JET A1/JP54, CRUDE OIL, BLCO, REBCO, SLCO, BITUMEN, MAZUT M100, Copper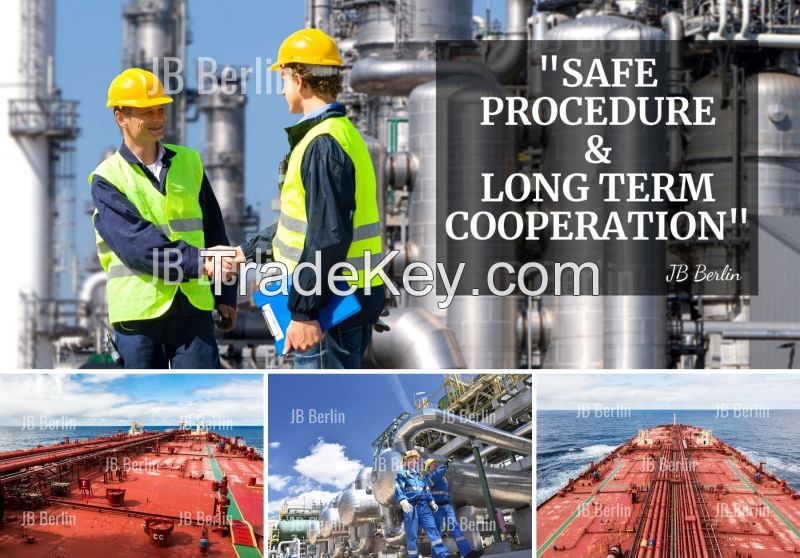 Safe procedure and long-term cooperation
- that is our motto. As an experienced team based in Berlin, with
direct contacts
to Raffeneries and direct clients,  I and my team ensure a
smooth procedure
.
For us, the
customers are the focus
of everything we do. To be successful, we need to know what our buyers need.
We want to ensure that
we offer our buyers added value with our solutions
. We meet our
commitments
and meet our
deadlines
and
goals
.
Send us LOI so that we can start processing the order.
If you have any questions please do not hesitate to contact us!
Available products:
JET A1
JET JP54
Diesel D2 GOST 305-82,
Diesel D2 Automotive,
EN590 10 PPM,
Diesel D6,
Diesel 10PPM & 50 PPM.
BIODIESEL
Mazut M100
Bitumen
Crude Oil
BLCO
REBCO
SLCO
Copper