Product description
1. Energy efficient
In the case of the same brightness, it takes LED energy-saving lamp for 1000 hours, ordinary incandescent light bulb for 17 hours and ordinary energy-saving lamps for 100 hours to consume 1 kWh.
2. Long life
The theoretical life of LED super energy-saving lamp is up to 10,000 hours or more while that of ordinary incandescent lamp is more than 1,000 hours.
3. Healthy light ray
The LED lamp light does not contain ultraviolet and infrared, without radiation or pollution while that of the ordinary energy-saving lamp and incandescent lamp contains ultraviolet and infrared.
4. Green
The LED lamp is conducive to recovery and reuse due to no content of mercury and lead and other harmful elements. Besides, it will not produce electromagnetic interference. On the other hand, ordinary lamp contains mercury and lead and other harmful elements and the electronic ballasts in energy-saving lamps will produce electromagnetic interference.
5. Protect eyesight
LED lamp uses DC power supply, without strobe while ordinary lamp uses AC power supply and it will inevitably produce strobe, not good for eyes after long time.
6. High light efficiency
In LED lamp, with less heat radiation, 90% of the electrical energy is converted into visible light. As for ordinary incandescent light, only 20% of the energy is converted into visible light and the other 80% energy is converted into heat. This is a great waste for limited resources.
7. Quite safe
LED lamp has no safety hazard, it may be used in dangerous places including mines because it demands less voltage and current and produces less heat.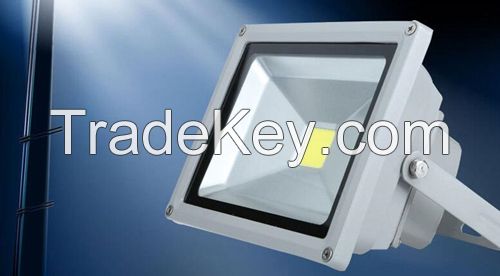 Product Parameter
Input voltage: AC85-265V 
Input power: 10-250W  
Chip: Jingyuan
Luminous flux: ≥900-22500LM
CRI: ≥70 
Color temperature: optional
Size: 115-590*86-335*80-200MM