¿Aún no es miembro de TradeKey.com? Regístrese para conectarse con 9 millones de importadores y exportadores a nivel mundial.
registro
|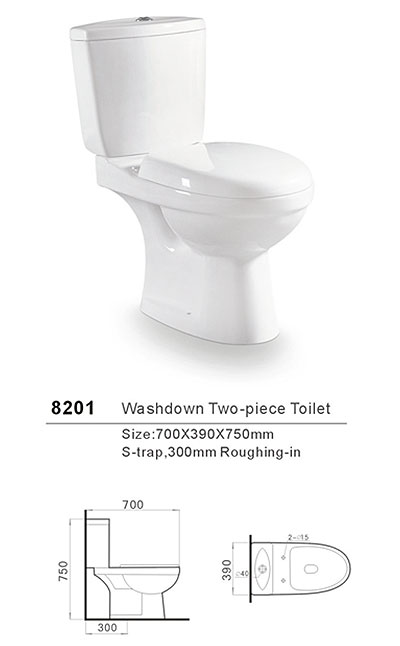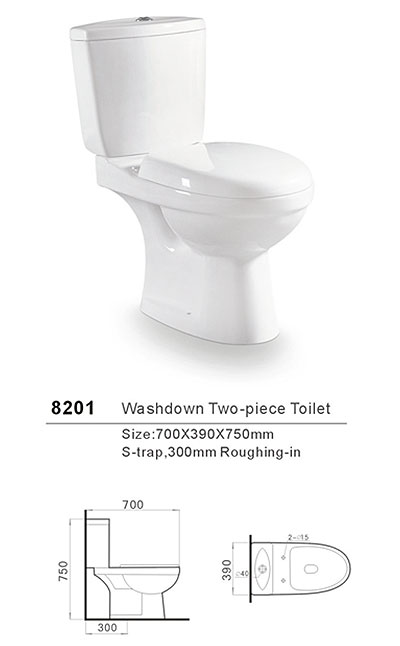 NEWTANG washdown Two-piece closet(Toilet) No:8201
washdown Two-piece closet No:8201
Cantidad de pedido mínimo:

Persona de contacto Mr. Brian
Room 304,30 building,Changjiang Garden,Dananshan Road, shantou, Guangdong
Especificaciones del producto
Type:

-

Brand Name:

-

Application:

-

Flush Valve Type:

-
Descripción del producto
NEWTANG INDUSTRY LIMITED Sanitary ware newtang-ceramics washdown Two-piece closet size:**0mm***0mm***0mm p-trap, **0mm Roughing-in Company Name: Newtang industry limited Business Type: Manufacturer, Trading Company Export port: Shenzhen Port Product/Service(We Sell): Sanitary ware, Two piece toilet, one piece toilet, pedestal basin, bathroom cabinet Number of Employees: About **0 People No. of R&D Staff: *0 People No. of QC Staff: *0 People Management Certification: ISO ***1:***0 ISO ***1:***8 Contract Manufacturing: OEM Service Offered Design Service Offered Buyer Label Offered Dual Flush. So simple yet so genius. One botton for solid waste (1.6 gpf) and one for liquid waste (0.8 gpf). If only saving fuel was this ***** Siphonic Flush System. New tower based mechanism. There is no chain to snap, and no flapper to partially close leaving your toilet running. Fully Glazed inside & out. The trap ways of NEWTANG toilets are perfectly glazed just as they are on the outer surface. Keeping your toilet flushing like new for years. Living the Green Life. This environmentally friendly toilet will save a family of four an average of *0, **0 gallons of water per year! 1. Powerful and efficient 3" flushing valve. Reduces the number of problems typically associated with older ball-chain-flapper systems. 2. Wide water surface. A large surface area keeps odors down and allows for easy cleaning. 3. Balanced water distribution. Designed to maintain the optimal balance between an increased diameter and proper exit velocity. 4. Large 2" fully glazed trap. Fully glazing the trap way ensures that waste flows smoothly to the exit with a single flush, each time. 5. Big Jet ***** toilet also includes the wax ring for installation.
País:

China

N º de Modelo:

washdown Two-piece closet No:8201

Precio FOB:

(Negociable)

Obtener el precio más reciente

Lugar de origen:

-

Precio de pedido mínimo:

-

Cantidad de pedido mínimo:

-

Detalle de embalaje:

-

El tiempo de entrega:

-

Capacidad de suministro:

-

Tipo de pago:

-

Grupo de productos :

-
Productos relacionados NEWTANG industry limited
Send a direct inquiry to this supplier
Get Verified Buyers & Suppliers
Avail Free Consultation