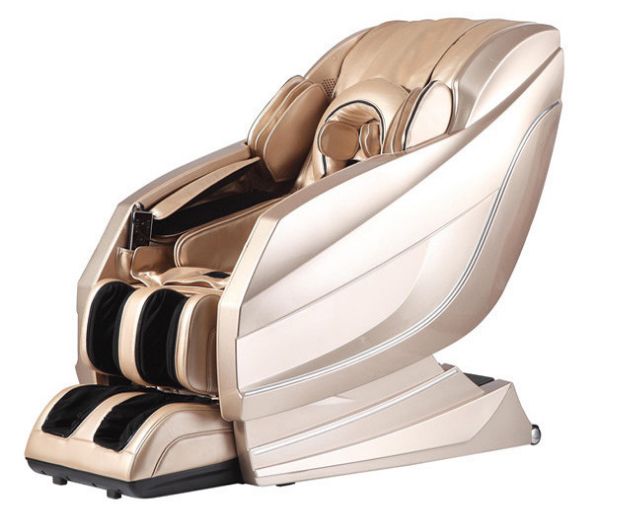 The principle of massage chair is to use mechanical rolling force and mechanical force to massage. Manual massage can dredge meridians and collaterals, make circulation of Qi and blood, and maintain the balance of Yin and Yang of the body. So after massage, it can feel muscle relaxation, joint flexibility, make people energetic and eliminate fatigue, which plays an important role in ensuring physical health.
1. Thai stretching technology: Thai stretching technology in massage chair is a good combination of traditional massage technology and technology. Through leg stretching, shoulder clamping and waist ejection, body arc stretching is realized, and the maximum stretching of ribs and bones is given, so as to achieve the purpose of stretching muscles and bones, dredging collaterals and activating blood circulation.
2. Space track technology: as the pillar of massage chair, space track as the latest generation of track technology, has two kinds of SL track and double L track. Space track technology has super-long massage journey, which can cover human neck, shoulder, back, waist, hip and thigh, avoiding the limitation that traditional massage chair can only massage the back.
3. Zero-gravity space capsule technology: The distribution and quantity of airbags are one of the decisive factors of massage comfort. According to ergonomics, zero-gravity space capsule technology scientifically distributes massage airbags in different sections of massage chair. The airbags cover the whole body in an all-round way, and generate air pressure pulses to massage shoulder, neck, waist, back, buttocks, legs and feet comfortably. Simulate the zero gravity state in space, make the height of legs higher than the height of trunk, and make 127 degree angle between trunk and legs, so that the massager's gravity is evenly distributed, so that the body is in a natural and comfortable state, releasing physical and mental pressure.
4. Scraping technology of sole rollers: massage chair with interlaced front and rear sole rollers, eight convex finger pressures, massage range throughout the sole, with balloon extrusion massage, to achieve 360 degree Full-wrapped scraping massage of sole rollers, to avoid metabolic waste and toxins and further deterioration of the peripheral circulation to form malignant.
Attention function
1. Massage body parts adjustment, speed adjustment, intensity adjustment function; 2. Back chair, leg bracket automatic lifting adjustment, leg bracket expansion function; 3. Sitting posture, leg posture and massage posture adjustment; 4. Balloon and manipulator adjustment; 5. Heating and music player accessories.