¿Aún no es miembro de TradeKey.com? Regístrese para conectarse con 9 millones de importadores y exportadores a nivel mundial.
registro
|
High Frequency PCB Rogers 60mil 1.524mm RO4350B Double Sided RF Circuit Board Patch Antenna PCB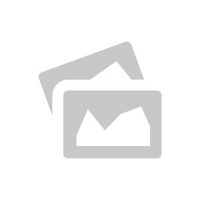 Descripción del producto
High Frequency PCB Rogers 60mil 1.524mm RO4350B Double Sided RF Circuit Board Patch Antenna PCB
RO4350B hydrocarbon ceramic laminates are designed to offer superior high frequency performance and low cost circuit fabrication. The selection of laminates typically available to designers is significantly reduced once operational frequencies increase to 500 MHz and above.  
RO4350B material possesses the properties needed by designers of RF microwave circuits and matching networks and controlled impedance transmission lines. Low dielectric loss allows RO4350B material to be used in many applications where higher operating frequencies limit the use of conventional circuit board materials.  
The temperature coefficient of dielectric constant is among the lowest of any circuit board material, and the dielectric constant is stable over a broad frequency range.
RO4350B material's thermal coefficient of expansion(CTE) provides several key benefits to the PCB designers. The expansion coefficient of RO4350B is similar to that of copper which allows the material to exhibit excellent dimensional stability, a property needed for mixed dielectric multi-layer boards constructions.
The low Z-axis CTE of RO4350B provides reliable plated through-hole quality, even in severe thermal shock applications. RO4350B material has a Tg of >280C so its expansion characteristics remain stable over the entire range of PCB processing temperatures.
Parameters of a type of 1.6mm RO4350B PCB
PCB SIZE
135 x 135mm=1PCS
BOARD TYPE
High frequency PCB, RF PCB
Number of Layers
Double sided PCB
Surface Mount Components
YES
Through Hole Components
YES
LAYER STACKUP
copper ***---- 35um(1oz)+PLATE
RO4350B 60mil
copper ***---- 35um(1oz)+PLATE
TECHNOLOGY
 
Minimum Trace and Space:
11mil/12mil
Minimum / Maximum Holes:
0.3/2.2mm
Number of Different Holes:
5
Number of Drill Holes:
184
Number of Milled Slots:
0
Number of Internal Cutouts:
0
Impedance Control
NO
BOARD MATERIAL
 
Glass Epoxy: 
RO4350B 60mil, Tg 288℃
Final foil external: 
1.5oz
Final foil internal: 
0oz
Final height of PCB: 
1.6mm ±0.16
PLATING AND COATING
 
Surface Finish
Electroless nickel over Immersion Gold (ENIG)( 2 micoinch over 100 microinch nickel)
Solder Mask Apply To: 
NO
Solder Mask Color: 
NO
Solder Mask Type:
N/A
CONTOUR/CUTTING
Routing
MARKING
 
Side of Component Legend
NO
Colour of Component Legend
NO
Manufacturer Name or Logo: 
N/A
VIA
Plated Through Hole(PTH)
FLAMIBILITY RATING
UL 94-V0 Approval MIN.
DIMENSION TOLERANCE
 
Outline dimension:  
0.0059" (0.15mm)
Board plating:
0.0030" (0.076mm)
Drill tolerance: 
0.002" (0.05mm)
TEST
100% Electrical Test prior shipment
TYPE OF ARTWORK TO BE SUPPLIED
email file, Gerber RS*274-X, PCBDOC etc
SERVICE AREA
Worldwide, Globally.
Typical applications are as follows:
Automotive Radar and Sensors
Cellular Base Station Antennas
Direct Broadcast Satellites
Low Noise Block
Power amplifiers
RFID
Data sheet (

RO4350B 

)
RO4350B Typical Value
Property
RO4350B
Direction
Units
Condition
Test Method
Dielectric Constant,εProcess
3.48±0.05
Z
 
10 GHz/23℃
IPC-TM-650 2.5.5.5 Clamped Stripline
Dielectric Constant,εDesign
3.66
Z
 
8 to 40 GHz
Differential Phase Length Method
Dissipation Factortan,δ
0.0037
0.0031
Z
 
10 GHz/23℃
2.5 GHz/23℃
IPC-TM-650 2.5.5.5
Thermal Coefficient of ε
+50
Z
ppm/℃
-50℃to 150℃
IPC-TM-650 2.5.5.5
Volume Resistivity
1.2 x 1010
 
MΩ.cm
COND A
IPC-TM-650 2.5.17.1
Surface Resistivity
5.7 x109
 
MΩ
COND A
IPC-TM-650 2.5.17.1
Electrical Strength
31.2(780)
Z
Kv/mm(v/mil)
0.51mm(0.020")
IPC-TM-650 2.5.6.2
Tensile Modulus
16,767(2,432)
14,153(2,053)
X
Y
MPa(ksi)
RT
ASTM D 638
Tensile Strength
203(29.5)
130(18.9)
X
Y
MPa(ksi)
RT
ASTM D 638
Flexural Strength
255
(37)
 
MPa
(kpsi)
 
IPC-TM-650 2.4.4
Dimensional Stability
<0.5
X,Y
mm/m
(mil/inch)
after etch+E2/150℃
IPC-TM-650 2.4.39A
Coefficient of Thermal Expansion
10
12
32
X
Y
Z
ppm/℃
-55℃to288℃
IPC-TM-650 2.4.41
Tg
>280
 
℃ TMA
A
IPC-TM-650 2.4.24.3
Td
390
 
℃ TGA
 
ASTM D 3850
Thermal Conductivity
0.69
 
W/M/oK
80℃
ASTM C518
Moisture Absorption
0.06
 
%
48hrs immersion 0.060"
sample Temperature 50℃
ASTM D 570
Density
1.86
 
gm/cm3
23℃
ASTM D 792
Copper Peel Stength
0.88
(5.0)
 
N/mm
(pli)
after solder float 1 oz.
EDC Foil
IPC-TM-650 2.4.8
Flammability
(3)V-0
 
 
 
UL 94
Lead-free Process Compatible
Yes
 
 
 
 
Más productos de otros proveedores

Get Verified Buyers & Suppliers
Avail Free Consultation