¿Aún no es miembro de TradeKey.com? Regístrese para conectarse con 9 millones de importadores y exportadores a nivel mundial.
registro
|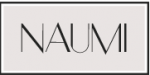 105064 Moscow, Nizhny Susalny lane, 5, building 17, floor 1, room 1, room 1,2,Russia Russia
Contactar ahora
Ver el número de teléfono
Ver número de móvil
NAUMI is a Russian premium brand of women's outerwear created in a country that is known as the place where the most beautiful women live. Women who love and know how to dress with taste. Also, Russia is a country with severe winters, therefore it is not surprising that the NAUMI brand appeared here and began to produce clothes for the autumn-winter season in the first place. NAUMI down jackets have squeezed out down jackets of famous Italian brands on the shelves of stores. We strive for the highest quality in every detail. That is why we cooperate with the best manufacturers of fabrics and accessories, use the latest technologies in the production of down bags and fill them with the highest quality white duck and goose down. Then we combine all this with our corporate design, which is so close to the Russian soul.
 
The mission of NAUMI is to create clothes that would allow a woman, a girl to feel beautiful, confident and happy at every moment of her life.

 
Información Básica
Company Products / Services
clothing, clothes, apparel, garments, fashion
fábrica de la información
Localización de la fábrica
No. de líneas de producción
Volumen de compra anual total
Declaration of Conformity of the Eurasian Economic Union
Design Service Offered,Buyer Label Offered
Otra Información
LLC (Limited Liability Corp)
Representante Legal / Director Ejecutivo
Porcentaje de exportación
Volumen total de ventas anuales
No. de personal de control de calidad
Contáctenos
105064 Moscow, Nizhny Susalny lane, 5, building 17, floor 1, room 1, room 1,2, Russia
Contactar con este vendedor
Persona de contacto Alesya & Christina
Dirección 105064 Moscow, Nizhny Susalny lane, 5, building 17, floor 1, room 1, room 1,2, Russia
Get Verified Buyers & Suppliers
Avail Free Consultation